If you don't know what to give, give the gift of choice. Yes, that's right – give a Gift Certificate! This is, by all means, the easy way to give a gift to that special 12-stepper or spiritual seeker in your life.
Gift Certificates can be used on a visit to the brick-and-mortar store – such a wonderland to visit – or call in to the store and the gift will be mailed to you.
Looking For A Gift Certificate For Online Shopping?
We also have gift certificates that can be used to make purchases from one of our two specialized shopping websites. Each shop has its own gift certificate so you must order them from those shops specifically.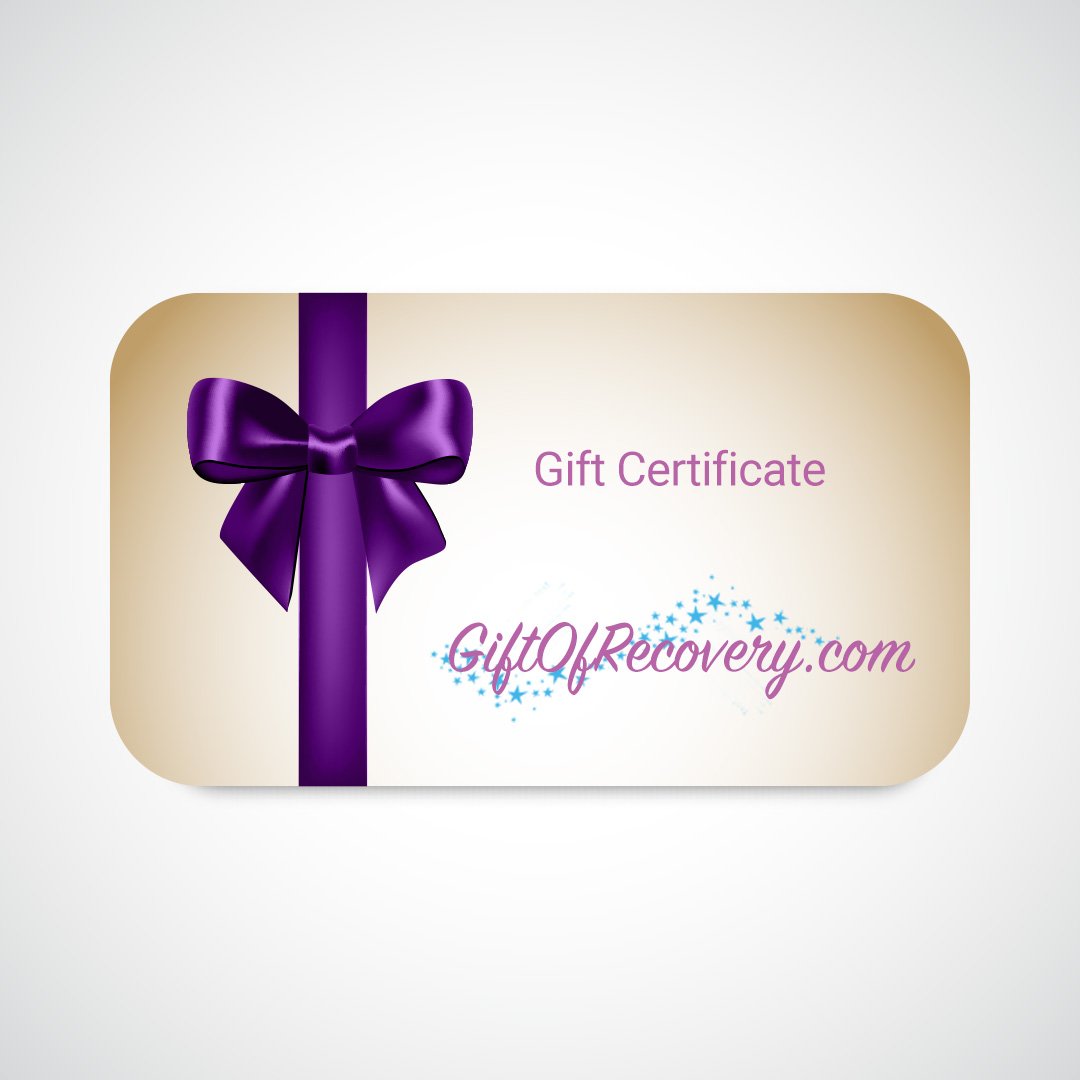 Gift of Recovery, for a specialized selection of both beautifully packaged retail, and a large selection of wholesale gifts. Look for exciting new products, over-stock specials, and unique gifts tailored to people celebrating their new way of life in recovery.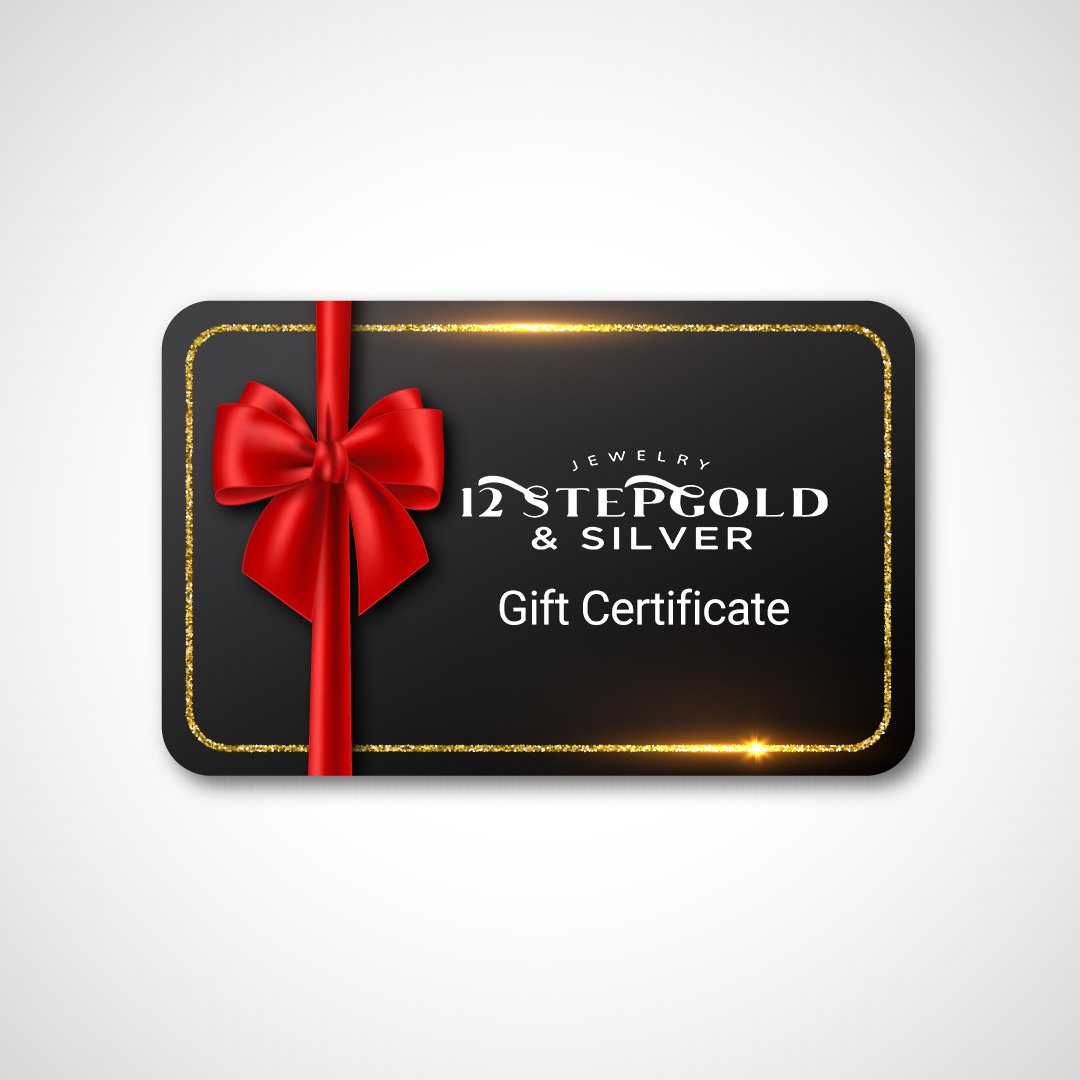 12Step Gold, for an astonishing selection of 14k gold and sterling silver jewelry, like coin holders, AA Circle/Triangle pendants, and a stunning selection of diamonds, birthstones and cubic zirconia jewelry to light up your recovery style. We have the largest selection of recovery jewelry in the world.